Liederabend, Sa., 20.05.2023, 19:00
Liederabend mit
Hanna-Elisabeth Müller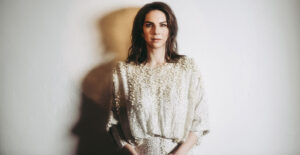 und Juliane Ruf.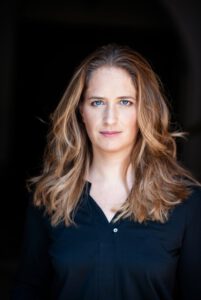 Edvard Grieg Edvard Grieg (1843 – 1907)
Sechs Lieder (mit deutschen Texten) op. 48
– Gruß (Heine)
– Dereinst, Gedanke mein (Giebel)
– Lauf der Welt (Uhland)
– Die verschwiegene Nachtigall (von der Vogelweide)
– Zur Rosenzeit (Goethe)
– Ein Traum (Bodenstedt)
Samuel Barber (1910 – 1981)
Hermit Songs
– At St Patrick's Purgatory
– Church Bell at Night
– St Ita's Vision
– The Heavenly Banquet
– The Crucifixion
– Sea Snatch
– Promiscuity
– The Monk and his Cat
– The Praises of God
– The Desire for Hermitage
─  ─  ─
Ernest Chausson (1855 – 1899)
Sieben Lieder
– Dans la foret
– Nocturne
– Hebe
– Serenade
– Les papillons
– Le colibri
– Le temps des lilas
William Turner Walton (1902 – 1983)
Three Songs
– Daphne
– Through gilded trellises
– Old Sir Faulk
Hanna-Elisabeth Müller
Jahrgang 1985, studierte an der Musikhochschule Mannheim. Die vielfach ausgezeichnete Sopranistin verfeinerte ihre sängerische Befähigung in Meisterklassen von Dietrich Fischer-Dieskau, Julia Varady, Elly Ameling und Thomas Hampson.
2014 erlebte sie mit ihrem sensationellen Auftritt als Zdenka in Richard Strauss' Arabella bei den Salzburger Osterfestspielen ihren internationalen Durchbruch. Kurz darauf wurde sie von der Zeitschrift Opernwelt als Nachwuchskünstlerin des Jahres ausgezeichnet.
Von 2012 bis 2016 gehörte sie dem Ensemble der Bayerischen Staatsoper an.
Am 11. Januar 2017 sprang sie bei der Eröffnung der Hamburger Elbphilharmonie kurzfristig für Camilla Tilling ein und sang ohne vorherige Probe die Sopranpartie im 4. Satz der 9. Sinfonie von Ludwig van Beethoven. Es folgten die Debüts an der MET in New York, an der Mailänder Scala und an der Oper Zürich.
Neben ihrer Tätigkeit als Opernsängerin ist die junge Sopranistin auch immer wieder mit ihrer festen Klavierpartnerin Juliane Ruf auf den Konzertpodien der Welt zu hören und nun schon zum dritten Male in Freinsheim.
Juliane Ruf
studierte Schulmusik und Klavier-Kammermusik an der Musikhochschule Mannheim, bevor sie sich auf das Thema Liedgestaltung ausrichtete. Beim "Concours International Nadia et Lili Boulanger" in Paris wurde sie mit dem Preis für die beste Liedbegleitung ausgezeichnet.
Zusammen mit dem Bariton Michael Nagy führte sie im Von-Busch-Hof in Freinsheim im Jahr 2007 in einer glänzenden Interpretation "Die schöne Müllerin" von Franz Schubert auf.
Eintritt: 23,50 €
7,00€ (Reduzierter Eintrittspreis nur für Schüler und Studenten)
Zurück
Karten online kaufen
Kontakt